Whether really IT-outsourcing in Ukraine costs to clients in copecks? We have collected valuable information about Ukrainian web development companies and have decided to share it with you in this article. We hope this information helps you to choose a Ukrainian dedicated development team for your business.
A little bit about software development outsourcing situation in the world
The use of human resources is the basis for the successful work of outsourcing in the world. Among the outsourcing software development countries, the leaders are India and Ukraine, which receive orders from Europe, the USA, and Japan. At the same time, there is a trend that the U.S. is gradually reducing some orders in these countries, planning to reorient to outsourcing as far as possible within own country. 
Japan, on the contrary, is increasing the number of external outsourcing orders received by China. Japan continues the trend of distributing a relatively small share of outsourcing orders to the foreign market, focusing on its choice in the countries of the Asian region. Outsourcing customers from European countries are more often employed by performers in Eastern Europe.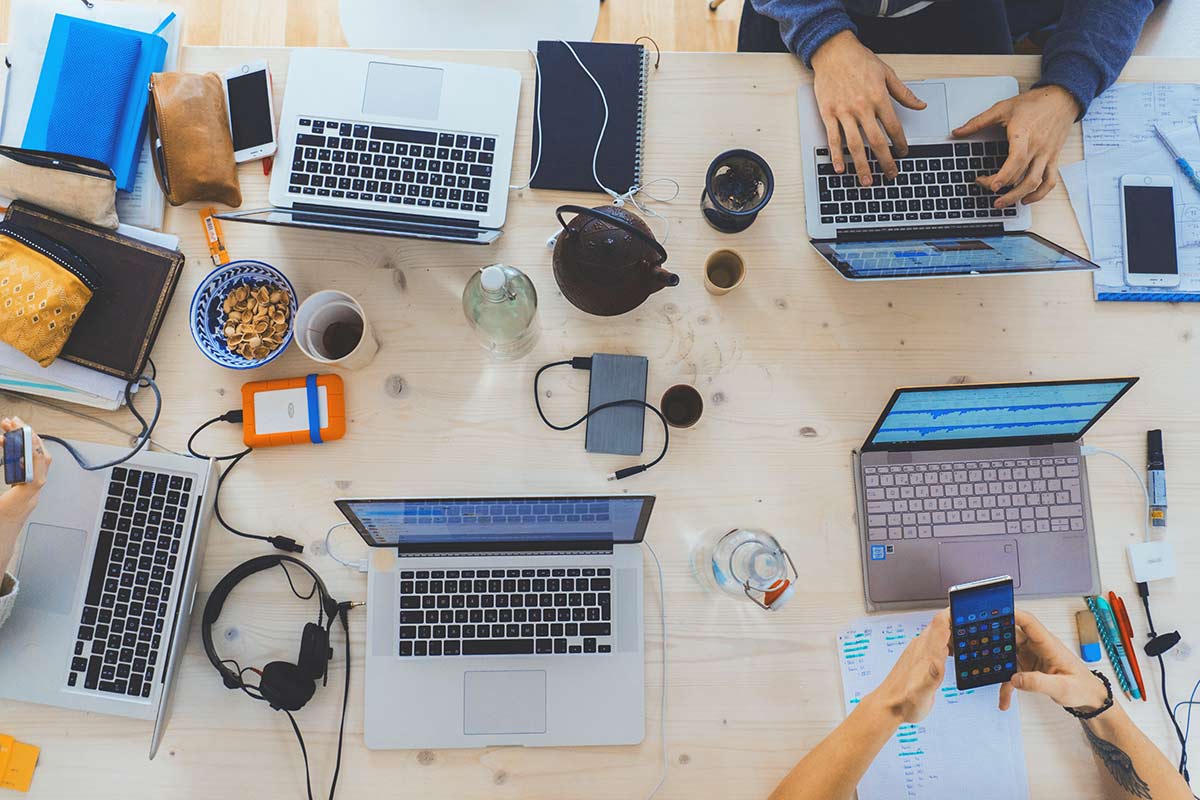 Ukraine emerging as a powerhouse for IT outsourcing
When deciding to hire dedicated web developers, companies are often guided by the following advantages of a dedicated software development team:
The factor contributing to demand.

The attraction of additional human resources.

Reducing costs. Reduction of payments, as well as the absence of additional social benefits package, which the employer provides to its regular employees, replacement of existing employees.

Flexibility in cost allocation. Includes work scheduling, reduction of permanent staff, hiring temporary workers as needed.

Access to better professional skills. It can be achieved by replacing existing employees, access to local labor pool and methods available to third independent companies.

The concentration of capital and rebalancing of regulatory or business risks. Particularly applicable to the software development services sector. The concentration of professional skills, technology, and internal communication to achieve the objectives.
In Ukraine, outsourcers mostly create software: mobile applications, websites, and software. 
According to Upwork statistics, Ukraine ranks first in Europe and fourth worldwide in the number of freelancers. More than 82% of orders, which are performed by Ukrainian specialists, relating to the development of software. The majority of orders come from English-speaking countries such as the USA, UK, Australia, and Canada.
The pool of IT-specialists in Ukraine is much wider than, for example, in the Philippines. At the moment there are more than 1000 IT-companies in Ukraine, which provide outsourcing services. Every year the IT market of Ukraine grows by 20%.
Why hire a Ukrainian dedicated development team – 15 reasons
 

High-quality services

Ukrainian specialists used to do their work perfectly. Among projects that were created in Ukraine is Grammarly, Technovator, Monobank. Ukrainian programmers know that there is no limit to perfection. They constantly follow all trends and develop own skills.

Ukraine is located in a safe zone of the Earth. No tornadoes, hangs, earthquakes, floods or other natural problems. Nothing prevents dedicated web developers from doing their job. Moreover, Ukraine is the middle of Europe. It is very convenient to make business meetings no matter where: in Ukraine or in Europe. The flight takes no more than 2 hours.
Engineering excellence & extensive expertise
Ukraine has been the technological center of the USSR for many decades, and this legacy still resonates today. Every major city has technical universities, more young people are choosing technical specialties every year. Everyone knows that IT professionals in Ukraine earn more than anyone else, so applicants are thinking about their future and the competition for IT specialties is only growing.
However, it cannot be said that university graduates are 100% ready specialists and can immediately start working on complex projects. Technologies are developing very rapidly, and here the industry comes to the aid of universities that do not keep up with all the novelties. Every major IT or outsourcing company in Ukraine has its own training courses for programmers, designers, testers, and managers. This is how they provide themselves with a qualified workforce. It is noteworthy that such courses are often either free or cost less than a laptop.
Ukraine ranks third in the world by the number of people with higher education, second by the number of holders of a master's degree and fourth in the world by the number of certified IT specialists.
Strong skillset
Ukrainian tech specialists are professionals of a huge number of services, they possess a lot of skills that help them successfully work on projects. A lot of them are familiar with multiple programming languages.
Work Approach
Ukrainian professionals provide foreign customers tech-savvy, security and efficiency. Their approach to work makes a lot of companies successful. Working with an outsourced company there are a lot of risks. Ukrainian companies prevent them thanks to their work approach.
Attractive rates
Several years ago, the cost of software development in Ukraine was the lowest on the planet, but because of the heating of the market, IT specialists slightly raised prices for their services. But even so, for clients from the U.S. or Western Europe, Ukrainian prices still remain very attractive.
By relocating all companies "production facilities" in IT to Ukraine, Western companies can cut their costs by 40-60%. Kharkiv and Dnipro occupy the 3rd and 5th places in the ranking of the most profitable cities for IT development.
The cost of outsourcing development in Ukraine depends on the team-building model.
If your team lacks several specialists, you can "rent" them, for example, at Web Peppers for a certain period of time. Such employees may even work exclusively on your project, and you will not have to hire them for a few months.
Another option is to open a whole office in Ukraine with the help of Web Peppers: with a project manager, developers, designers, testers, business analysts, HR-managers, accounting. This option may save a US company a large sum: the cost of maintaining an office in Ukraine is about $500 per month, and in San Francisco – $10,000.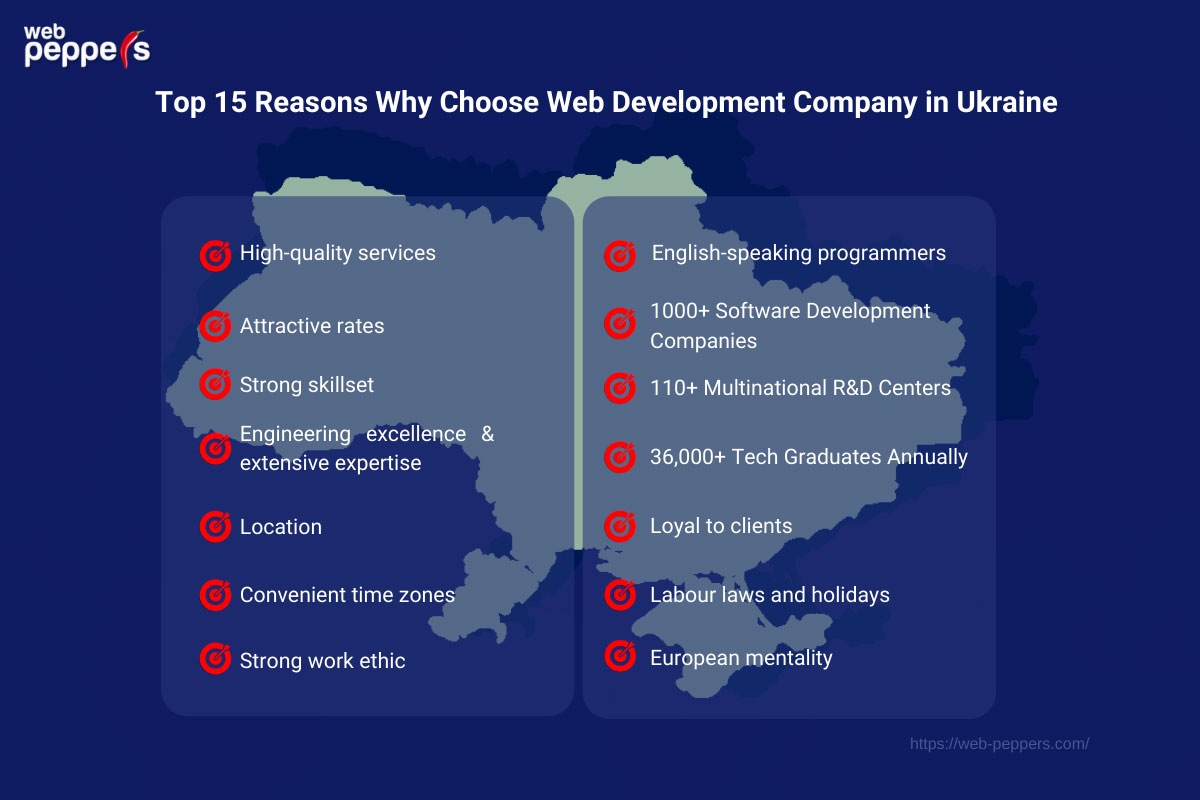 European mentality
Ukrainian professionals are resourceful people that ideally fit the modern IT companies which need effective employees. European and American companies will not feel cultural differences while cooperating with Ukrainian software development companies. Ukrainians strive for high quality in everything – this is one of their national features and the basis of the business system. High quality manifests itself everywhere.
Convenient time zones
The Ukrainian time zone is very comfortable. Companies from Europe and America don't feel the difference in time zones. On the territory of Ukraine is the time of the second time zone – UTC+2 (in summer – UTC+3). The order of time calculation is regulated by the Resolution of the Government of Ukraine, annual (seasonal) transfer of hours is made on the last Sunday of March at 3:00 on 1 hour forward and on the last Sunday of October at 4:00 on 1 hour backward.
English-speaking programmers
To become a programmer without knowing English at least at the Intermediate level is impossible: all documentation, all specifications are written in English. So Ukrainian developers know the language at a sufficient level to do their job well. Moreover, project and account managers, team leaders can boast an even higher level of English: both spoken and written.
Every major outsourcing software development company in Ukraine has either in-house teachers or contact with the best language school in the city. So IT specialists work on their English at least twice a week. If the client wants to communicate with the technical team directly, all difficulties in communication disappear after a maximum of 6 months – the team adapts and learns itself.
Strong work ethic
Ukrainian ethics carry the idea of virtuous work and the need for conscientious work that implies quality, diligence and the idea of enrichment. That is why Ukrainian programmers are more productive than Hindus programmers. A lot of foreign businesses leave their positive feedbacks about cooperation with Ukrainian programmers on Clutch.co. Just read them and be sure of Ukrainian engineers' competence.
Labour laws and holidays
Ukrainian programmers work 5 days/week from 9(10) to 17(18), they have an 8-hours working day. But if you need them they work more, you can pay up extra hours. Ukrainian programmers have 20 paid vacation days a year and 10 public holidays. As you can see, Ukrainians have fewer public holidays and vacation days than in other European countries.
Loyal to clients
Since the government of Ukraine had changed, cooperation between foreign IT companies and Ukrainian companies became easier. The new government provides all kinds of businesses with protection. Business processes are going more smoothly. Also, the government gives an opportunity to create a branch for foreign organizations, of course, it must fit the law.
Foreigners can visit Ukraine without a visa, Ukrainian programmers can easily visit Europe. It makes possible to meet face to face and discuss any questions.
Your intellectual property will be in a safe place because the government protects foreign companies from cheating.
1000+ Software Development Companies
Ukraine has more than 1200 software development organizations. They offer all kinds of services and there's no point in listing all the services, they'll take up too much space. Ukrainian IT sphere is growing by about 26% every year. According to Clutch, in Ukraine, there are 29 companies engaged in machine learning and 51 companies engaged in the analysis of large data, including Web Peppers. Clutch data shows that Ukraine is a leading provider of artificial intelligence and software development, even compared to Western Europe.
Currently, the growth rate of the top-25 companies is lower than the market growth (~10% vs. 20%). The development of industry leaders is particularly affected by political risks in the country. Most companies have offices in Eastern Europe, the rest follow their example. How many employees are in the industries? Most of the developers work in outsourcing.
110+ Multinational R&D Centers
A lot of famous companies such as Microsoft, IBM, Apple, Google have R&D Centers in Ukraine. More than 100 R&D Centers are located in Ukraine due to its innovative economies. Some of the famous brands entered the tech market of Ukraine with the help of Web Peppers.
36,000+ Tech Graduates Annually
Ukraine has more than 380 universities and colleagues that create the most professional programmers in Western Europe. Thousands of professionals graduate from universities every year, 35 000 of them are IT, specialists. In 2015, there were approximately 70 000 IT specialists in Ukraine, now there are 160 000 programmers.
The number of developers in Ukraine is growing day by day. Now their number reaches about 159 000, 40 000 of which (25%) work in the top 25 companies. At the same time, about 20 000 programmers work in the first five Ukrainian IT-companies.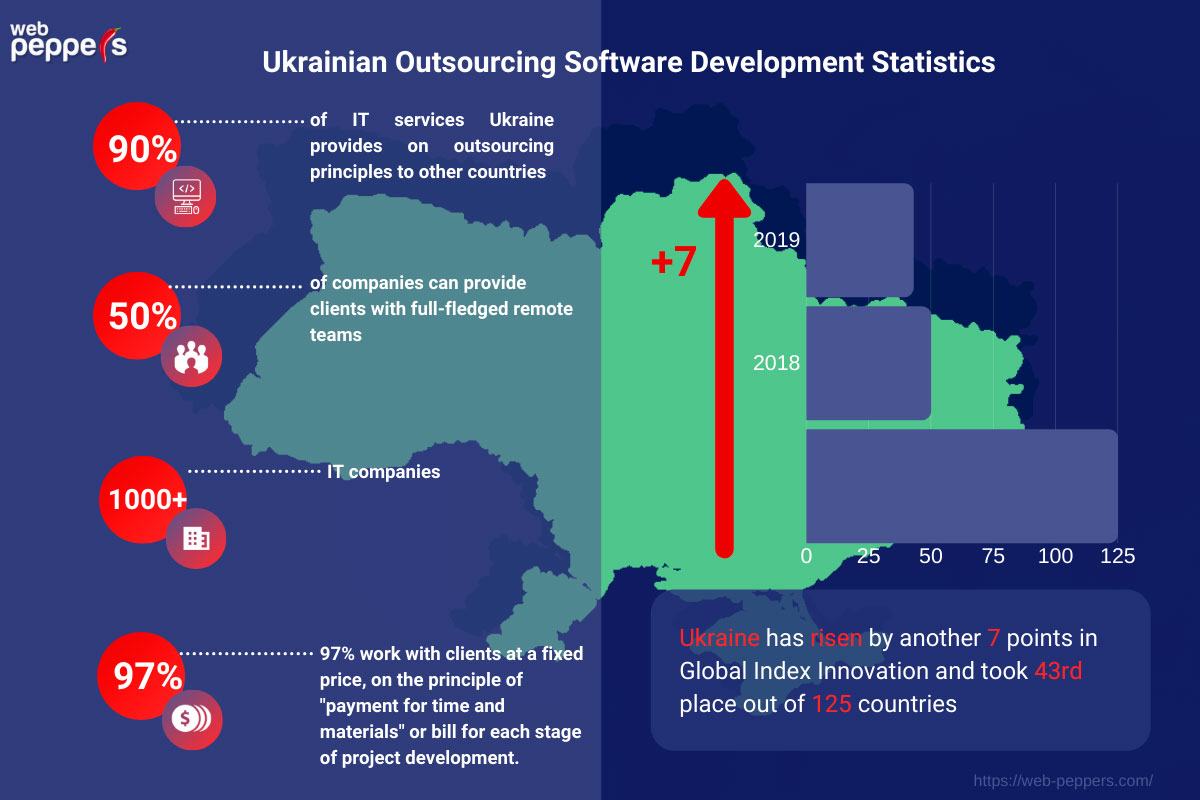 Ukrainian outsourcing software development statistics
Ukraine is a leader among European outsourcing countries. According to Ukrainian specialists, 90% of IT services Ukraine provides on outsourcing principles to other countries.
Further development of IT services export and innovations is also expected in 2020. 2019 Ukraine has risen by another 7 points in Global Index Innovation and took 43rd place out of 125 countries. Global Index Innovation is an assessment of innovation performance in 130 countries worldwide, based on more than 80 indicators. 
The country's infrastructure is developing, public spending on education is large, the number of qualified IT specialists is growing.
Out of  IT companies from Ukraine, 97% work with clients at a fixed price, on the principle of "payment for time and materials" or bill for each stage of project development. More than 50% of companies can provide clients with full-fledged remote teams, and 40% offer a mixed business model: the work of specialists both at the client's office and remotely.
Main features of Ukrainian dedicated development team
Ukrainians are not afraid to offer their clients innovative models of cooperation. Their distinguishing features:
The focus on long-term relationships with clients. 

Process management as if the employees were on the company staff. 

Accelerating the launch of the product on the market.
This approach allows establishing close interaction between the client and a dedicated software development team, to provide a better understanding of the client's business needs, as well as to give the client an opportunity to control the development process.
Political turmoil has a very weak impact on the work of Ukrainian web development companies but prevents their rapid growth. Given the quantity and quality of the workforce in the IT industry, it is believed that reforms will lead to rapid market expansion and the emergence of large new companies.
The level of IT professionals English has grown as compared to the previous 5 years but still remains slightly lower than in Central Europe.
In addition, Ukraine has strengthened its position in international business rankings, taxes for IT-related companies are still quite low.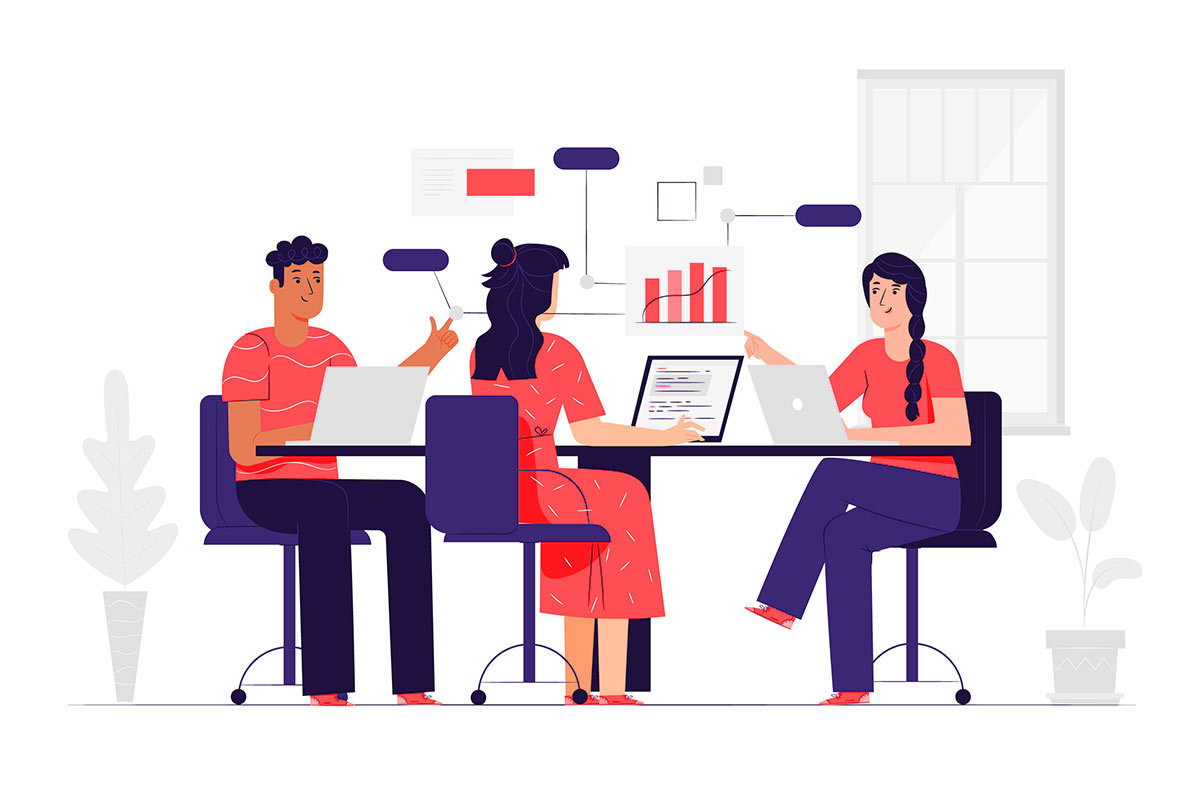 How to find a dedicated development team
The process of hiring dedicated web developers is very important, but you need to know where to find candidates. Here are some examples:
Search outsourcing companies on LinkedIn. 

Look for a dedicated team using Google. 

Ask for friends or business partners, maybe they know suitable for your company outsourcers. 

Turn to Web Peppers – one of the leading Ukrainian outsourcing development companies. 
Why choose Web Peppers dedicated web development team?
There are a lot of outsourcing companies in Ukraine but not all of them guarantee the quality of their services. There are several reasons why you should turn to Web Peppers for the dedicated team:
Huge experience. The company has gained a reputation as a reliable and proven outsourcing development company, which is careful in completing any project. 

Affordable prices. The cost of services is moderate. We can help you calculate the final amount. 

Wide range of services. Web Peppers provides services of outstaffing, outsourcing, opening R&D center and recruiting. At the same time, we provide specialists in any field, regardless of the qualification and number of necessary personnel. 

An individual approach to each client. It allows us to guarantee a positive result for all clients. 

A large number of positive feedbacks from satisfied customers. 

Prompt resolution of all issues.
The mission of Web Peppers is to provide comprehensive assistance to our customers in creating and developing IT solutions that contribute to the success of their business. We provide a full range of services in outstaffing, outsourcing, opening R&D center and recruiting.
Working with Web Peppers, our clients get professionals with system thinking and creative approach, the widest range of technologies, well-established project management methodologies, the experience of successfully completed projects, thorough quality control and flexible models of cooperation.
If you need a reliable and proven dedicated team for application, software or site development, Web Peppers will be a suitable variant for you.