The Internet opens up new prospects. With an online application, software or site, you have the opportunity to enter new markets, create a loyal customer base and reduce the cost of attracting customers. But creating an application is not an easy task. And finding a reliable dedicated development team can take a long time. 
Working with a dedicated development team is essentially the same as if you hired yourself a programmer for the company: a good team should give you the feeling that people are on the staff. It can significantly optimize costs. The web development team implies that you make fixed monthly payments (depending on team size).
If you decide to develop an application or software for your business, very necessary to find the right team and separate it from the bad teams. Bad software developer's team is often seen by low-quality code and design, inappropriate solutions, overdue deadlines, and too high project costs. Working with such a team, you risk not only ruining the deadline but also getting a low-quality project at the output, which will result in a loss of time and budget. There are important criteria by which you should choose developers and protect yourself from possible errors. Further in this article, you will find our tips on how to choose the best dedicated software development team that will not let you down.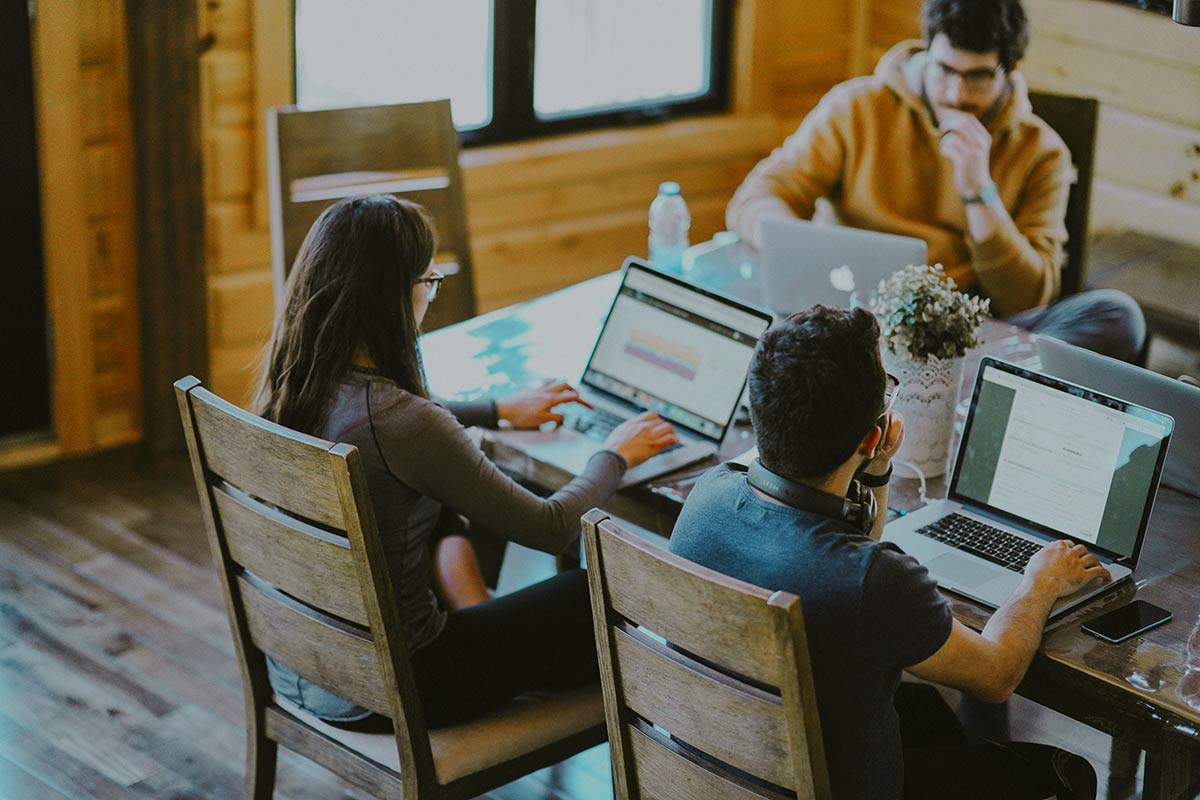 Why is it so hard to choose a dedicated development team?
 The difficulty is that there are thousands of software teams on the market. In most cases, each team specializes in a specific platform or a specific e-commerce solution. They offer different services aimed at different types of businesses.
You need to understand what kind of service you need. Thanks to this, you will narrow down your search field and increase your chances of finding the right dedicated development partner.
What is a dedicated team model
Dedicated team – a model where work on the project is carried out according to the tasks specified by the customer, the team is busy only with his project. In fact, it can hire and fire employees and regulate the team's workload. The company takes care of all matters related to the office, communication and workflow organization.
By choosing a dedicated team for your project, you get full control over its work. Dedicated team specialists are more deeply immersed in your organization, have a better understanding of its processes and goals, and almost always focus more on the result of the project.
At the same time, the productivity of the employees increases and team cohesiveness emerges. The main advantage of the dedicated team is the transparency of the communication process: you can fully control your specialists, assign them a convenient schedule and distribute tasks among them. Constant feedback allows them to take into account all customer requirements and comments and make necessary changes in time.
All the advantages of the dedicated team are particularly well revealed in long-term and complex projects.
Reasons to Hire a dedicated development team
– 100% involvement of developers in the project;
– the ability of the employer to fully control the work of the team;
– a better understanding of the goals and objectives of the company itself by the developers;
– team cohesiveness;
– constant feedback and cooperation;
– better and more complex execution of tasks;
– fixed monthly payment (depending on team size);
– adjustment of work time according to the client's time zone;
– ability to interview all specialists;
– rapid growth and replacement of resources;
– long-term project value through expertise and knowledge retention. 
The dedicated team is recommended if:
– you are committed to long-term cooperation with your service provider;
– the requirements of your project often change;
– you anticipate that you may need to increase team in the course of work;
– if you do not have the time/wish to hire a team.
What do dedicated web developers offer?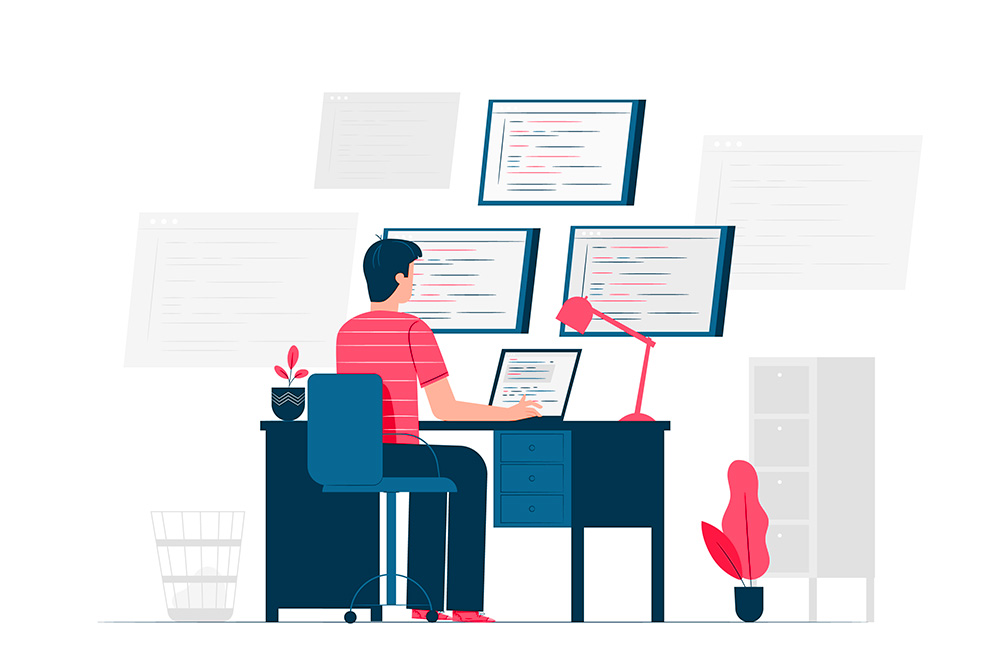 As we have already said, each company specializes in a particular technology, in which it has the most expertise.
To simplify your search, you need to know what types of services are offered to you. Next, we'll tell you the technologies using which dedicated IT teams can create a site for your business.
Sites based on templates
Such a site is often made using CSS and HTML. The main advantage of such technology is that programmers can create a site or application without the help of designers. Some developers also use this solution to create online stores. With templates, a dedicated team can create a simple website for your business that will be visible to search engines.
WordPress platform is the easiest and most popular way to create a template website. A dedicated team can use this approach if you need a website in the shortest possible time and have a limited budget. 
Unique sites
Some dedicated teams specialize in creating unique websites. They develop a website from scratch according to customer requirements. The development process itself becomes much more complicated, as it includes research of the target audience, the development of unique features and design.
To create a unique site you will need a significant budget and a lot of time. However, a unique site is a great solution for well-known brands and large companies that want to surprise their customers with an unusual design.
A Product Requirements and Functional Specification Documents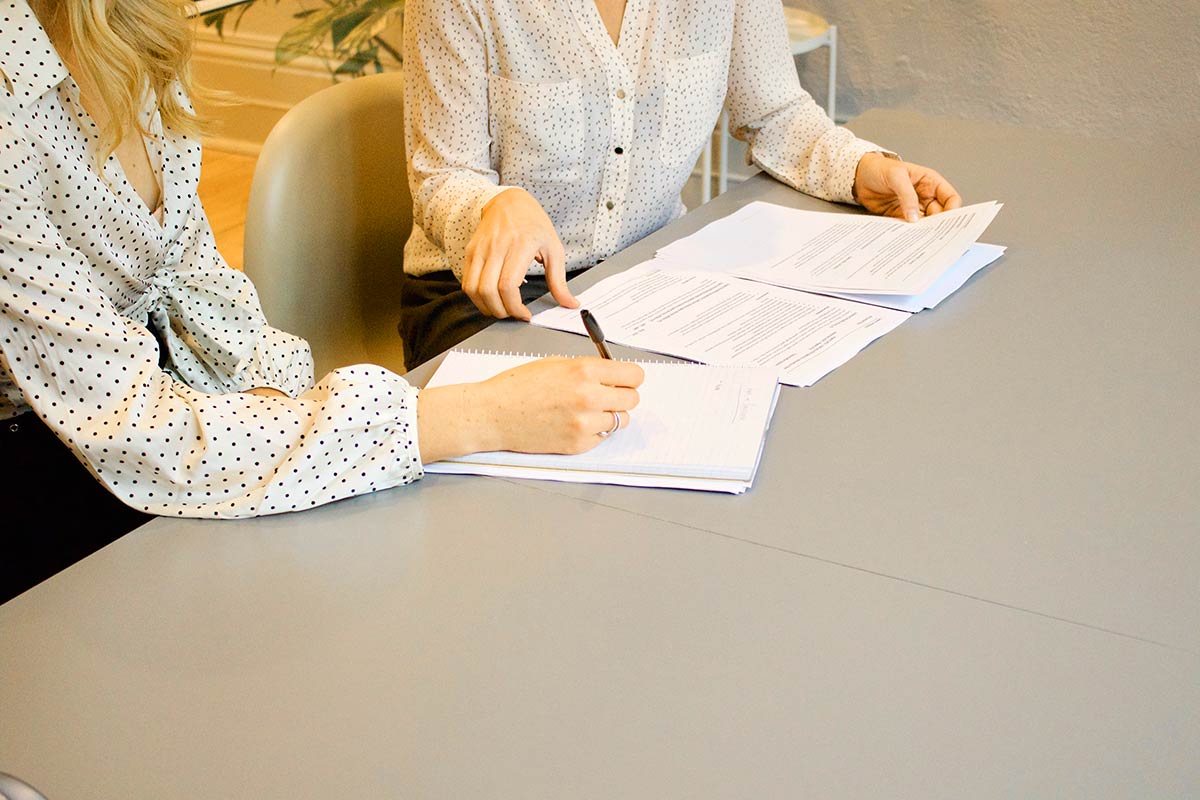 A product requirements document is a set of logically linked functional requirements that provide the user with capabilities and meet business goals. In the commercial software area, a product requirements document is a recognizable group of requirements that are important for end-users when the software is ready.
Functional requirements document defines the software functionality that developers must build in order for users to meet their business requirements. Sometimes it is called behavioral requirements document, it contains provisions with the traditional "must": "The system must email the user an order confirmation". Functional requirements are documented in the software requirements specification (SRS), where the expected behavior of the system is described as fully as necessary.
These two technical documents are very similar, so it's important to know where the thin line between them runs. Both documents are very important for the effective creation of the software.
How to choose a dedicated development team
Choosing the right dedicated development team is not as easy as it seems. It is possible to compare the development of the site or application with the construction of a house. If you hire unskilled employees to build the foundation, who will use the wrong materials, your project will be in jeopardy. To avoid such situations in the development process, we have gathered the most important aspects, based on which you will find the right dedicated team of developers.
1. Pay attention to the team's portfolio
When choosing your future development team, it is important for you to evaluate their level of services provided. This will help you to understand if the team has enough experience to complete your project.
Therefore the first step is to view the portfolio of your future team. In most cases, you will be able to assess the level of functionality and usability of already existing sites, applications, software, as well as their programming and design skills.
You can visit companies' accounts at specialized sites such as GitHub, Behance, and Dribbble. Almost all companies place their successful projects there.
2. Read the company reviews on the Clutch
The best way to find information about cooperation with the IT team is to read the feedback from previous clients. To do so, visit the Clutch website. This site specializes in collecting feedback from IT companies all over the world.
With these reviews, you will know if the team has worked on projects similar to yours. You can also check if this company has any awards. This kind of research will help you find out how popular the team is among colleagues in this field.
3. Assess the quality of the company's website
You can learn the quality standards of any company by exploring its online presence. To do this, analyze the company's social media accounts, website and the quality of the content they publish.
Pay attention to the site design, its functions and image quality. The site design of your future dedicated team should be modern. If the company ignores the latest trends, it is unlikely to be able to create your project at the highest level.
4. Assess how quickly does the company respond to the client's letters
 Speed of response to customer inquiries – an important factor that should be considered when searching for a company for software development. If you decide to work with a small development dedicated team, they may not have a sales department. In this case, you can contact the head of the dedicated team. A small team can reply to your messages within 24-48 hours. If the team is interested in your project, you will see it. Without understanding your goals and objectives, the team will not be able to give you an accurate assessment of your project.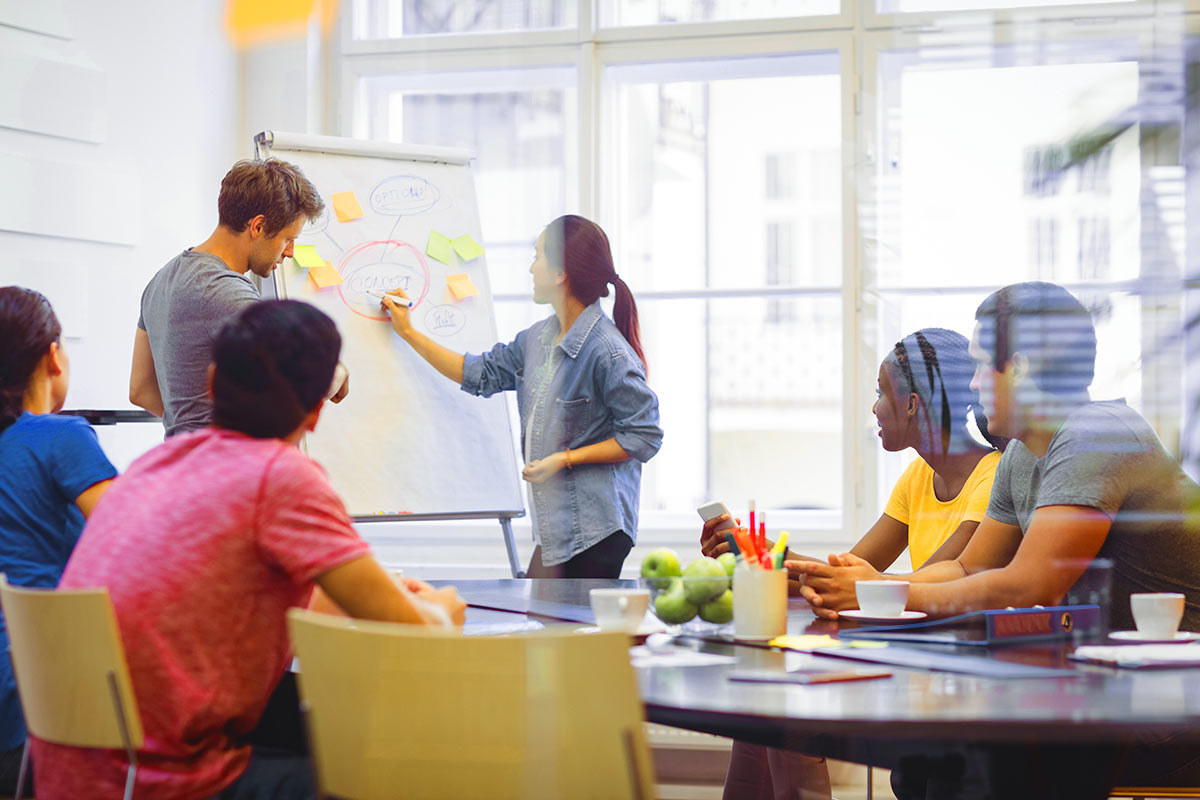 The Process of Hiring The Dedicated Development Team
Many companies work too long without attracting new talents to their dedicated teams. They prioritize a budget or other tasks. Hiring is as important as creating or selling a product. A company can always attract people to achieve the next level of growth. It is important never to stop searching because teams are created first, followed by products and success.
Too many teams are trying to optimize their work for better hiring. A lot of checks slow down the process and gives competitors an advantage in finding a strong candidate.
A study by the American company Leadership IQ showed that only 19% of new employees are considered completely successful, while 48% will be considered unsuccessful after the first 18 months of work.
How to hire a dedicated development team 10 steps
1. Choose a vendor
Select 2-5 companies, analyze them with the help of reviews on special web sites, like Clutch and GoodFirms. Take into account recommendations from colleagues and friends. And don't select a lot of candidates, if you select more than 7 companies, it will be difficult to choose the best among them.
2. Find out as much as possible about your chosen vendor
Discover the vendor's services, how much time is this company on the market, how the selection of employees is conducted, what skills they review, do their employees know English very well. Also, ask all the selected vendors to send you information about the pricing and compare it.
3. Write the job description
Writing job description, you should give as much detail as possible. A detailed description will help you to choose the most professional team without wasting time. If a dedicated team will not be able to complete your task, it will say you.
4. Set up a dedicated team structure
You need to know, how much members should be involved in a dedicated team. Also, you should understand it is different ways of recruiting employees. You can hire dedicated software web developers at once or hire one employee and then gradually increase their number.
5. Get acquainted with your recruiter
You should acquaint with your recruiter, it is very important. You must ensure that you are on the same page with that person and can establish a trusting relationship. If you are very different, such cooperation can bring a lot of problems while hiring employees.
6. Review your email regularly
Your recruiter will every day send you resumes of candidates. Today there are a lot of companies where are needed software developers. So while you are thinking about whether to hire this employee, it can be hired by another company.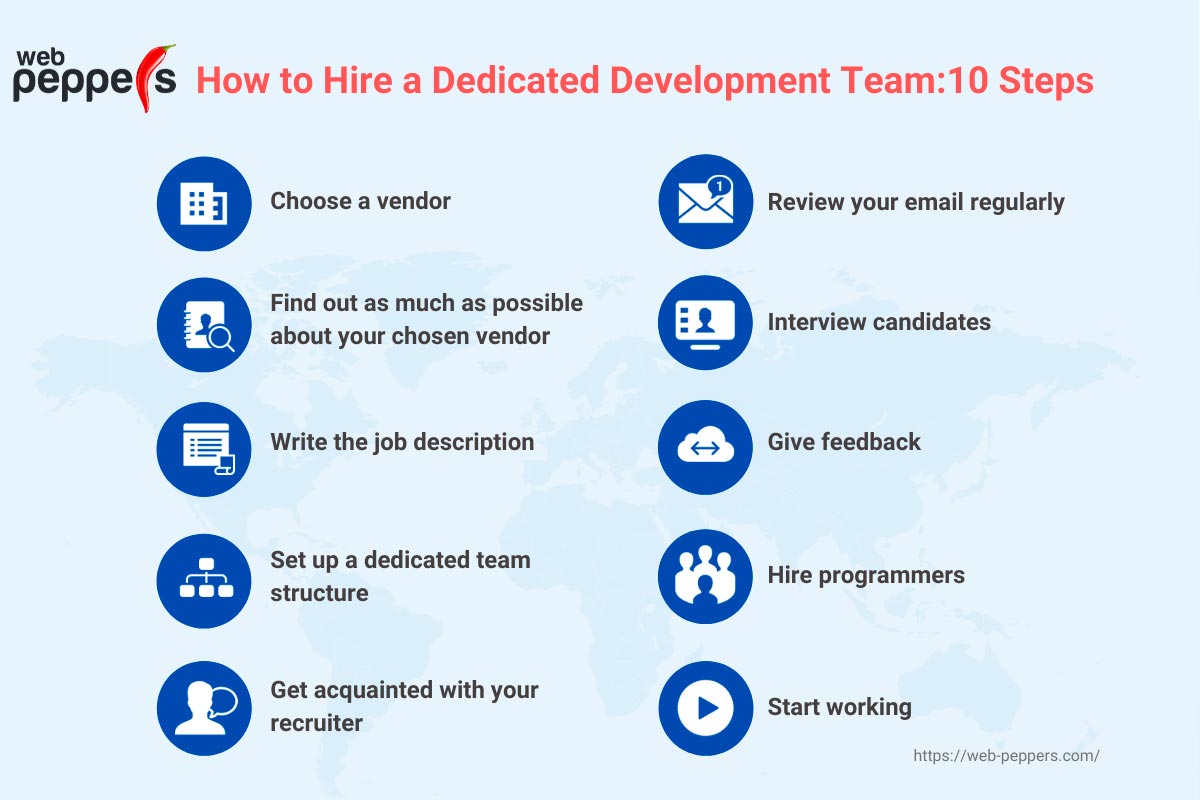 7. Interview candidates
The advantage of addressing an IT staffing company is your opportunity to interview candidates directly. How the interview will be conducted is decided by you. The interview can be easy or difficult, with tests or without, in group or face to face. All these nuances are chosen by you.
8. Give feedback
Give your feedback to the recruiter and candidates as quickly as possible. It plays a very important role.
9. Hire programmers
Before hiring the employee, be confident that he fit to your dedicated team and do not think too long. It can spoil your image, moreover waiting for your decision too long, an employee can refuse.
10. Start working
Start the new working day by introducing new employees to the other members, their responsibilities, and working toolkit.
How to find a dedicated development team:
Outsourcing Companies
Outsourcing companies can help with full-time recruitment. This gives you access to highly skilled professionals who can start working on your project right away. In this way, outsourcing companies can help you resolve any problems you may encounter when developing your software. Such companies can help your business succeed by providing dedicated teams that will be an integral part of your IT department.
Search Engines
Using Google or any other search engine you can find some popular dedicated team providers. Also, you can use job boards where you can place ads that you need a development dedicated team. In such way, you can gather a dedicated development team of freelancers. All in all, search engines provide a lot of opportunities to gather dedicated team but no one will guarantee its effectiveness.
References
If you know companies that have recently worked with a dedicated development team, ask them for feedbacks and contacts of these developers. If their feedback is positive, you can contact this team and discover are they free, and other aspects of future cooperation. But most often, companies don't know partners who can give references. In the end, they just turn to outsource companies that gather for them a professional dedicated team.
Where you can find vendors providing software development services
Clutch.co is a powerful directory of companies from all around the world with real reviews and ratings. This site helps business owners to find reliable partners or entrust the performance of a particular task to proven firms. Clutch.co helps to be confident in the quality of services provided. It allows outsourcing companies to present their brand to a wide range of potential customers and stand out among competitors.
If you need to find specialists or a company specializing in marketing, web development and some other industries, GoodFirms is the right place to start searching. GoodFirms offer visitors comprehensive, detailed and free research of outsourcing companies. This site plays an important role in the dedicated team searching process for many companies.
On the IT Firms site, you can find the most reliable outsourcing companies specialized in the small, middle, large businesses and enterprises. This site makes the process of looking for a reliable dedicated team easier. This site is visited by more than 50 000 people from all over the world each month. They look for professional development companies and successfully find such one.
TopDevelopers site helps both newcomers to the business and large companies to find partners who will best meet their needs, whether it is a one-time project or a long-term business relationship. TopDevelopers is one of the most popular sites for searching for dedicated teams and outsourcing companies.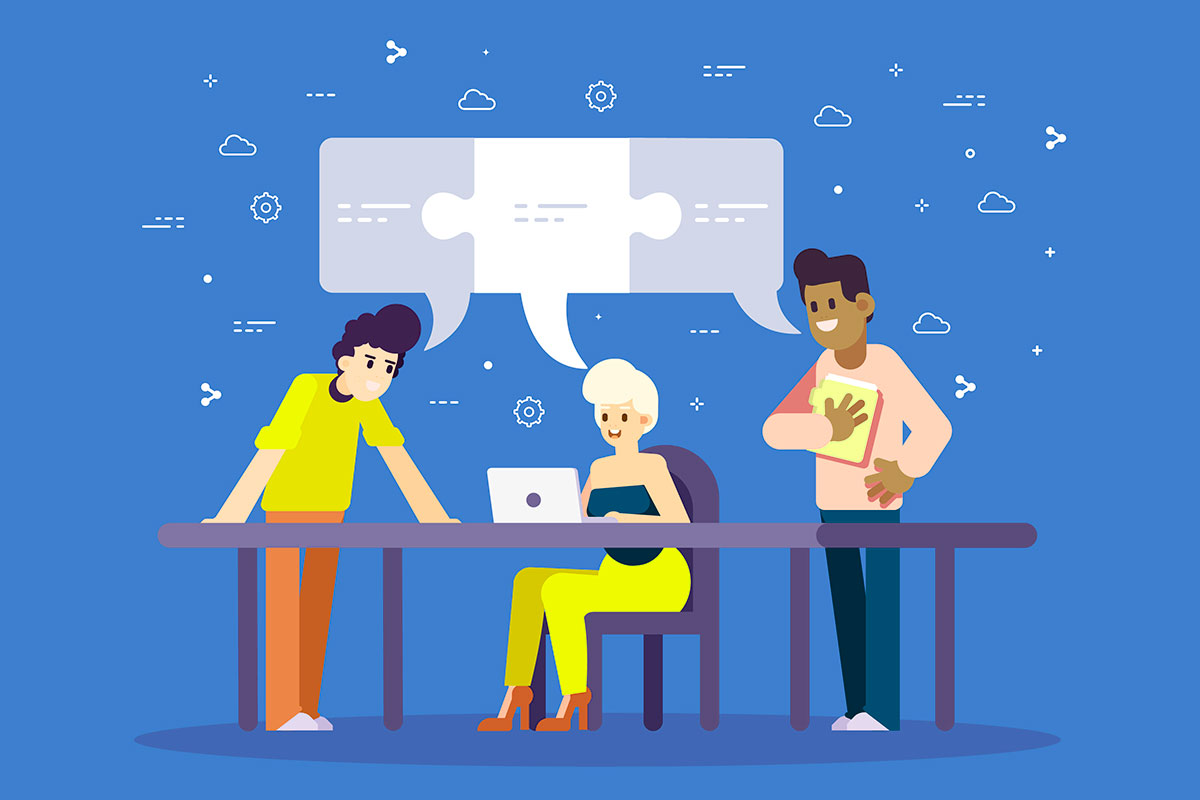 Why Hire a Dedicated Development Team at Web Peppers?
When you start to create a new project, you are primarily interested in a team that not only implements your idea but also proposes its vision for the project based on previous experience. A dedicated team ready for new ideas is probably the most important key to success.
We bring together unique teams of highly focused professionals ready to implement all your innovative ideas. We believe that our attitude towards the organization of work is very productive, as it allows our clients to realize all their ideas in a short time with the help of the most experienced professionals in this field.
A dedicated team model is an ideal choice for customers who need control and flexibility as well as complete transparency in their project development process.
We will select a specific team of specialists based on your requirements and wishes for team members. The team works remotely, as one of the customer's company departments, providing all its experience and knowledge exclusively to one customer according to the standards, requirements, and principles established by him.
All developers of a dedicated team engaged in the client's project provide reports directly to the client, follow his instructions in the time frame set by him and ensure a smooth workflow.
Forming dedicated development teams to meet your needs
Regardless of the complexity, timing or labor intensity of the project, our company is able in the shortest possible time to form a team of specialists perfectly suited to the needs of your project. We appreciate the client's time, so the process of selecting employees will not take much time before the start of the project. We will accurately select a balanced, highly qualified team of motivated employees, ready for any tests and difficulties.
All team specialists work only on client tasks and cannot be involved in other tasks. Specialists team as much as possible immersed in development, which significantly reduces the risks.
A well-functioning infrastructure allows you to optimize your time spent and ensure continuous communication with your team. You can communicate directly with the developers, set priorities and make corrections by constantly receiving control point reports.
The company's well-established internal and external processes enable our clients to get the maximum return on their investments in dedicated developers. You reduce the time to adapt the team and increase the efficiency of its work by obtaining data on the status, scope of work and time spent on each employee.
Advantages of our dedicated development teams providing: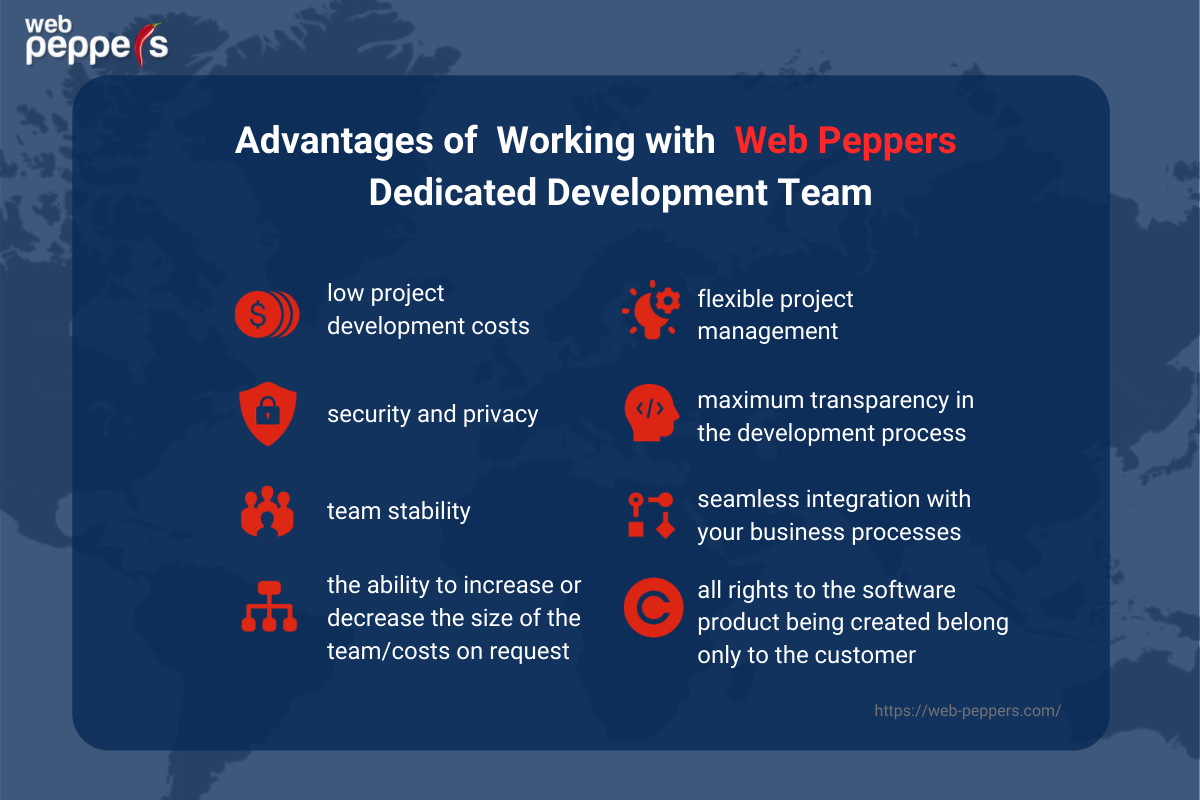 – low project development costs;
– the ability to increase or decrease the size of the team/costs on request;
– security and privacy;
– team stability;
– flexible project management;
– maximum transparency in the development process;
– seamless integration with your business processes;
– all rights to the software product being created belong only to the customer.
Our company offers services to create dedicated teams depending on the needs of the client. 
The dedicated development team is the best choice for clients who want to get maximum daily control over the development team and have a team available for current IT tasks. Web Peppers development teams are able to handle tasks of any complexity.
Examples of successful working with dedicated teams
If we look back at Apple's experience, we can see that from the very beginning the company has focused on developing innovative gadget designs. Apple wasn't focused on manufacturing and assembling products, so it just outsourced them. Until 2009, Samsung Electronics and Foxconn had a huge share of Apple production. Probably everyone knows that quite a large part of Apple's software was developed in India.
When creating an application or software, it is important to find a reliable technology partner. If you are not sure of the competence of your dedicated development team, your project is at risk.
An important advantage of remote cooperation with dedicated software developers is the opportunity not to worry about the mandatory load for regular staff on projects.
But you should understand that specialists of different profiles take part in software development. They show the greatest efficiency of work if they are physically in one space and know each other well. That's why many market participants prefer not individual hiring of programmers or designers in IT-outsourcing format, but remote work with a dedicated team of programmers.
Use our guide to find the most suitable dedicated team to build your online store, software or application and achieve success.
If you want to hire a dedicated development team to set up a website, software or application, fill out the contact form on our site and we will contact you.