What is the Cost of Web Development and Design in Singapore?
Do you need to have your new website built in 2020? It is to be competitive and responsive for sure. Mobile searches take over laptop and desktop devices nowadays. The facts are impressive. According to Statista:
total number of mobile users has reached 4.68 billion people in 2019;
61.2% of worldwide mobile users penetrated internet from their handset devices in 2018;
in 2015, this figure amounts only to 52.7%.
Mobile traffic is growing fast. So, can you meet the modern web design Singapore requirements? Of course, you do! Competitive websites in 2020 are to be:
mobile-friendly;
on the top of google searches;
built through WordPress which is the most popular CMS nowadays.
So, if you are an aspiring Singapore business owner or entrepreneur, you would need to have a unique website built from scratch. Having no experience in the IT space, you would like to understand web development cost and requirements to set a budget. If this task is a bit challenging for you now, please, read this article.
Is a Competitive Website Expensive in Singapore?
The cost of setting up a website Singapore is based on the scope of work. Every custom-built website is unique. It's task-oriented, targeting special groups of customers and meeting your distinct purposes.
Meanwhile, several generic factors are taken into account when the Singapore web development price is estimated. They include:
your company size;
the number of pages on the website;
type of the site (simple or dynamic);
custom themes and design complexity;
the need for E-commerce integration;
back-end coding necessity (with user logins);
amount of database and logic features.
If you need a web application to be created, it matters and it costs a lot. So, let's consider key types of websites, trying to imagine, which one your business needs.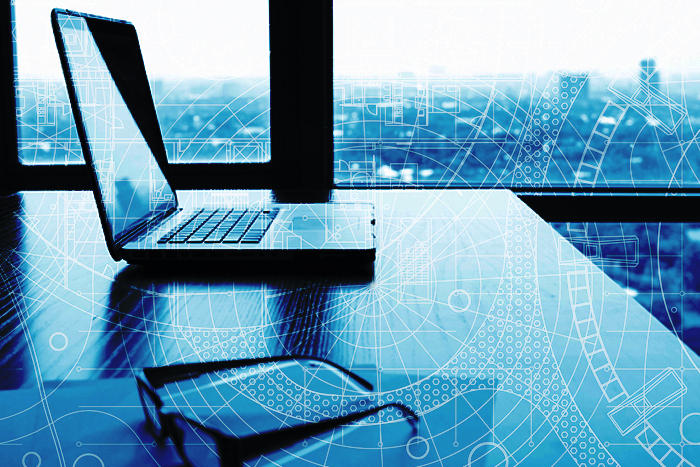 Singapore Web Development Price
1. Informational Websites
A site with basic functionality would demand not so many hours of professional work. For example, a business listing website is to be highly informative. A domain of a real estate agency contains top-quality pictures with detailed, engaging descriptions of the properties. Contact details should be available for sure.
A website of a law firm provides only the basic information, such as experience, specialization field, number and qualification of team members.
Restaurant or café, but for a special food delivery application, needs only about 5 pages of information to tell about the dishes in the menu, open hours and contacts. Prices and sales should be shown for referential use.
Therefore, a simple website development Singapore costs from S$2,000 to S$10,000. Let's surmise the site has only 5-10 pages of information and standard, basic features, such as:
blog;
comments;
contact form;
database login for employees, company managers, and owners;
E-mail subscription.
The price varies, as it depends on the functionality and the level of detailing. Website copywriting is quoted additionally. These services are essential, as the basic information and articles attract visitors and target customers to the site.
2. E-commerce Shops
Creating an online store is a bit more complicated than a static website. It requires some fluidity and customization, including multiple things, taking action. So, the feature, commonly expected to be included are:
customer account management;
product pages;
cart functionality;
images uploading;
pricing and delivery information;
customer reviews.
An e-commerce store may include from 50 to 5,000 products. Additionally, every customer should log in initially to get complete information about his or her past orders. The exact delivery address is to be specified. How much does it cost to design a website of this kind in Singapore? It might range from 5,000 to 15,000 SGD.
First of all, pictures of multiple products are to be taken. So, the basic price for a website including up to 100 products is about 2-3 thousand Singapore Dollars. Listing of every additional product would add S$20-30 to the price.
Do you think Shopify offers all of these features? Yes, but someone has to set up, plan, validate, and execute this job for you. All necessary costs are included in the quote.
3. Communities
Websites of this kind become very popular nowadays. Interacting with other community members, people need conversations to be meaningful and direct. On the other hand, every entrepreneur strives for creating own, unique Tribe. The basic features should include:
discussion;
sign-ups to the users' accounts;
images uploading;
point system for the experience.
In this case, Singapore web development price is up to 15-50 thousand Singapore Dollars. Setting up forums could be easy and pleasant. However, enabling ease of communication like in Facebook groups in more innovative and up-to-date.
4. Web Apps (like Airbnb or Fiverr)
A computer program that runs on a remote server is the most complex to create. The difficulties are in every app singularity. For example, Yelp is worlds apart from Airbnb. So, lets' highlight several examples of web applications' types.
a marketplace like Amazon offers great business opportunities for mutually beneficial deals. It commonly involves 3 parties, such as the buyer, the seller and the platform itself as a mediator.
Freelancer.sg, Themeforrest, Fiverr are good examples of such sites.
Whenever you need to have your own marketplace created, web development in Singapore would cost from 50 to 300 thousand dollars. Why is it expensive? It's very complex, including multiple sellers' pages, a wide variety of products with advanced options, comparisons and delivery terms.
a business directory like Yelp involves listings of thousands of companies, for example, restaurants. However, their employees themselves download the necessary information and upload their business pictures. So, its web design Singapore is not too expensive, making only 20,000-50,000 SGD. However, a strong rating and review system is still necessary. They should be put together by a regular algorithm.
a custom application is the most complex. It is to be created from scratch, coming with unique features. It would make a professional programmer that is strong is algorithms and logic, being creative and innovative. A project of this kind would last for a year, at least. Additionally, a team of dedicated developers should work for it. It is to include backend and frontend developers, a web designer and a project manager as a minimum.
A custom web app development project would count for not less than 250,000 SGD.
So, Web Development and Design Rates in Singapore commonly make:
2,000-10,000 SGD for a business website;
5,000-50,000 SGD for an e-commerce store;
15,000-50,000 SGD for a community website;
more than 50,000 SGD for a custom web application.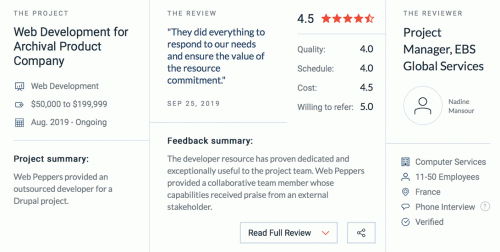 How to Select a Suitable Web Developer?
Now, when you know the average cost of development, have great startup ideas, you can start a tech startup. You may build your own team, hiring an experienced chief technology officer. So, incorporate your business and start raising funds.
Meanwhile, before sending inquiries and getting quotes, initiate a Google research, figuring out your potential web development partners. If you find a digital agency that has experience in building similar web applications, it sends you a clear-cut plan.
Based on their past successful projects, an experienced service agency estimates the scope of work quite accurately. These dedicated professionals break all basic modules down and assign an approximate timeline for each of them. Additionally, they try to understand your needs, study the market.
Web Peppers is ready to help you and cover all your Web development needs. Just contact us and we will get back asap 
Being on a budget, create your own, Free website. So, what is Singapore web development price, if you hire your own professional team or a web design agency?
Own Team Vs Agency Hiring Cost in Singapore
So, you can outsource web development to an agency or hire your team of IT professionals. Let's highlight the pros and cons of both possibilities.
| | | |
| --- | --- | --- |
| Basic Criteria | Agency | Own Team |
| Cost | fixed (no additional costs) or time and material (depends on requirements) | time and material (no fixed price possible) |
| Hiring | not required | requires some time and efforts |
| Hiring cost | zero | expensive (includes placing hiring ads and additional time spent on hiring |
| Retention | no need after the project | the team is to be retained or fired |
| Timely | yes, due to experience and expertise | the team takes time to find the process |
Hiring a Team of Professionals
Multiple well-funded companies select this way of creating a web-site. They have the financial capability to afford it and believe it's highly efficient. However, it's not easy. Both CEOs and lower-level managers are to be busy with hiring. It takes up to 30% of their time. Additionally, it's difficult to attract talents, bring them in and retain.
Hiring procedures and their costs include:
promoting jobs on special sites and LinkedIn;
salary for the hiring team;
interviews that take time.
Thousands of dollars are spent to meet these tasks. For example, to hire 5-6 professionals, you are to conduct interviews with not less than 30 people.
Thus, to create a task-oriented website from scratch, you are to hire several professionals, at least. Therefore, web development cost would include their salary per month, that is:
web designer – 2,500- 8,000 SGD;
web developer – 3,000 – 10,000 SGD;
copywriter- 2,000-5,000 SGD;
project manager – 5,000 – 15,000 SGD.
Web designer is a creative person. To create an aesthetically pleasing site, he or she is to have a good taste. These capabilities are commonly innate. Quite naturally, the basics of web design are to be learned.
Web developer is the project's core. Applying every programming language, you are to know multiple technical details (such as errors, bugs, etc.). The interviewer should understand them.
A copywriter creates unique content that attracts customers and potential buyers. Strong copy initiates sales and makes users fill-up the contact forms.
A project manager supervises the functions and ties them together. Being responsible for the given project, this expert is to be generalist, understanding web design, development, and sales.
Total Salary of Your Team per month makes 25,000 SGD, at the average
Meanwhile, hiring a service agency is beneficial. The quote and final bill are based on the fixed cost, excluding any managing or hiring cost. The teamwork is contained, with a tight schedule and milestones. All deadlines are met.
If any delay happens, the costs are defrayed by the agency. You don't have to look for skilled talents, as the web development agency already has them at its disposal. Additionally, when the project is over, no retention is necessary. You don't pay the salary to the agency anymore.